The students of the I.T.I.S. "E. Majorana" of Cassino visiting our company
15 Apr 2019, Posted by News English
in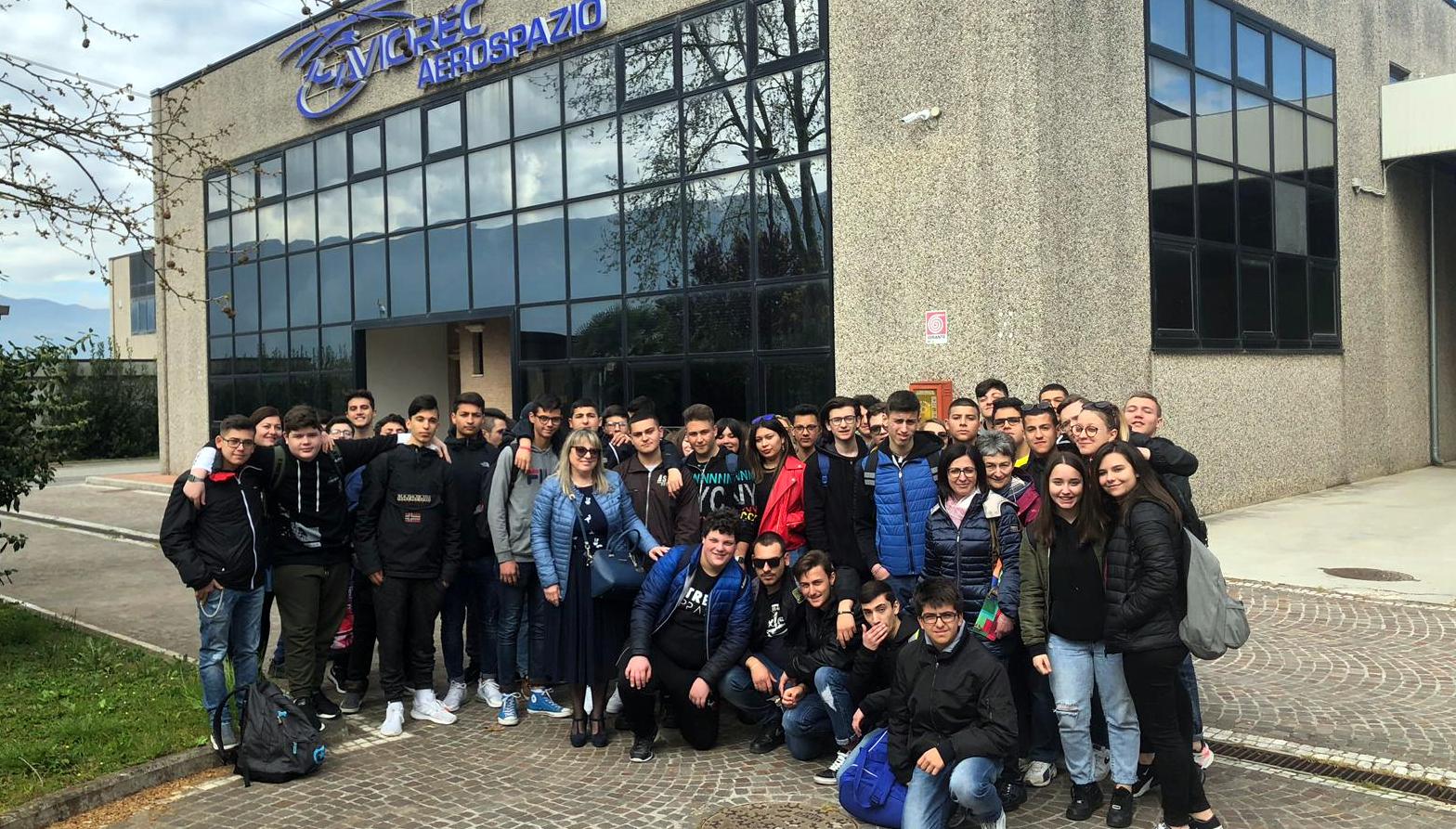 Last Friday, April 12th, our company hosted the students of the "E. Majorana "of Cassino; together with their teachers, and accompanied by the staff of Aviorec Composites, the students had the opportunity to learn first about the strategic and organizational aspects of the company and then follow the various stages of processing of our products, listening to the hands of the operators significant evidence on the innovation of the production chain. The students were positively impressed by the visit, not only from a technical point of view, but also for the amount of investments that the company makes every day and that it will carry out in the coming years.
The research for product development and process technology, together with the consolidated experience of Aviorec Composites, have enabled the company to achieve a leading position in the field of composite material processing, recognized by the most prestigious international approvals. Aviorec Composites – which continues to invest in research – among its one hundred employees, counts eleven young engineers, 40 aviation experts and five graduates: the aim is to form an increasingly specialized team in the production of parts in composite material, mainly used for the aerospace, automotive and aeronautics sectors. It is thanks to its team of specialists that Aviorec Composites has succeeded among its projects in realizing the one concerning an important patent that launches it in the international market of aircraft production.
"We believe that visits to the plant for educational purposes are a powerful tool for knowledge and work orientation and we are in favor of investing our time to make our production reality known – explains Jacopo Recchia, CEO of Aviorec Composites – it is important to give opportunities for young people, who must choose the future path, to know what is the job offer that our territory can offer. Aviorec Composites believes in human resources and the necessary transfer of know-how to the new generations that represent our future. Our relationship with local institutes is consolidated and we are happy to see that our time and our willingness to share is appreciated even by the youngest".