Aviorec Composite at the Farnborough International Airshow 2022
19 Jul 2022, Posted by News English
in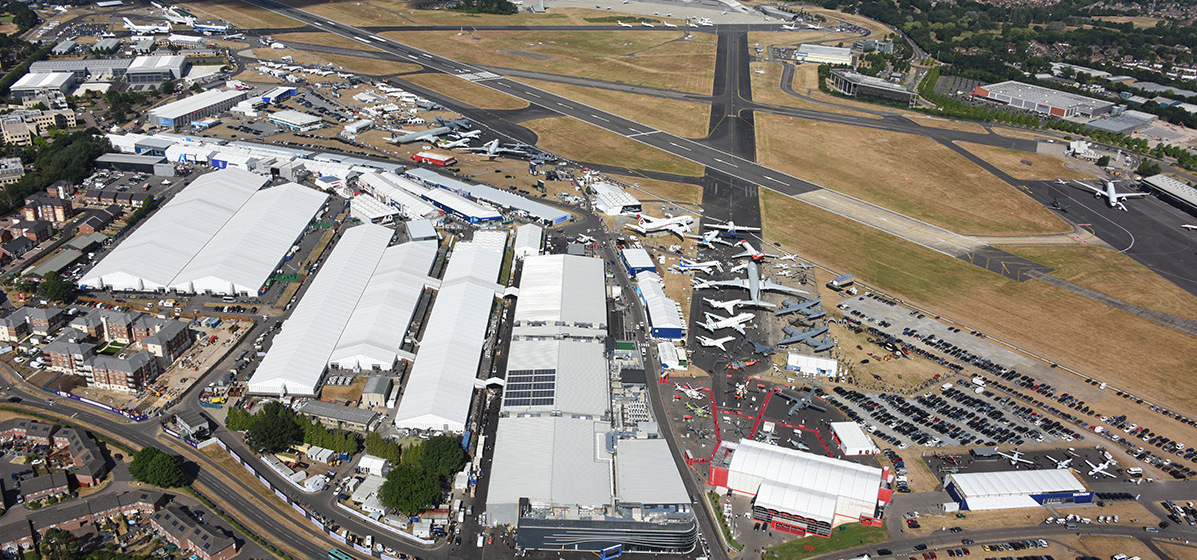 The main players in the aeronautics and space industry present, in these days, in the United Kingdom to participate in the Farnborough International Airshow 2022, the most important event of the sector at a global level, which brings together industry, politics and the academic world to understand how to face the future challenges of the sector in synergy.
The event – held every two years – lasts a week, from 18 to 22 July next: the first five days are dedicated to operators in the sector and the weekend is open to the public.
Among the many Italian defense, aerospace and security companies present at the show, ready to expand their collaborations and present their main innovations, there is also Aviorec Composite, guest – together with 17 other important companies – of the set up stand from the Lazio Region. Until July 22, the Anagnina company headed by the Recchia family will have the opportunity to alternate moments of discussion and knowledge among the numerous employees in the sector on the issues of development, innovation, sustainability and employment prospects of the entire sector, as well as demonstration and acrobatic flights.
Leading the delegation of the Lazio Region is the Councilor for Economic Development, Commerce and Handicraft, University, Research, StartUp and Innovation Paolo Orneli who explains: "we accompany 18 SMEs and startups of our aeronautical and aerospace industry to Farnborough, one of the production of our territory. These represent a complete supply chain, able to successfully cooperate with the major national players in the sector based in our region such as Leonardo, Thales Alenia Space Italia, Telespazio, Elettronica and Avio, providing a decisive contribution to the ability of the Italian aerospace to win in global competition. The quality and quantity of this presence indicates that the Lazio Region is confirmed as a region of innovation and technology ".
Lazio has about 250 large, small and medium-sized enterprises with about 23,500 employees and an annual turnover of over 5 billion, of which 2.2 billion for exports. These business data are joined by those of research and the academic world that work in close synergy with the world of aerospace production.