Aviorec Composites at JEC World 2019 in Paris, the most-important international exhibition in the sector of composite materials
18 Mar 2019, Posted by News English
in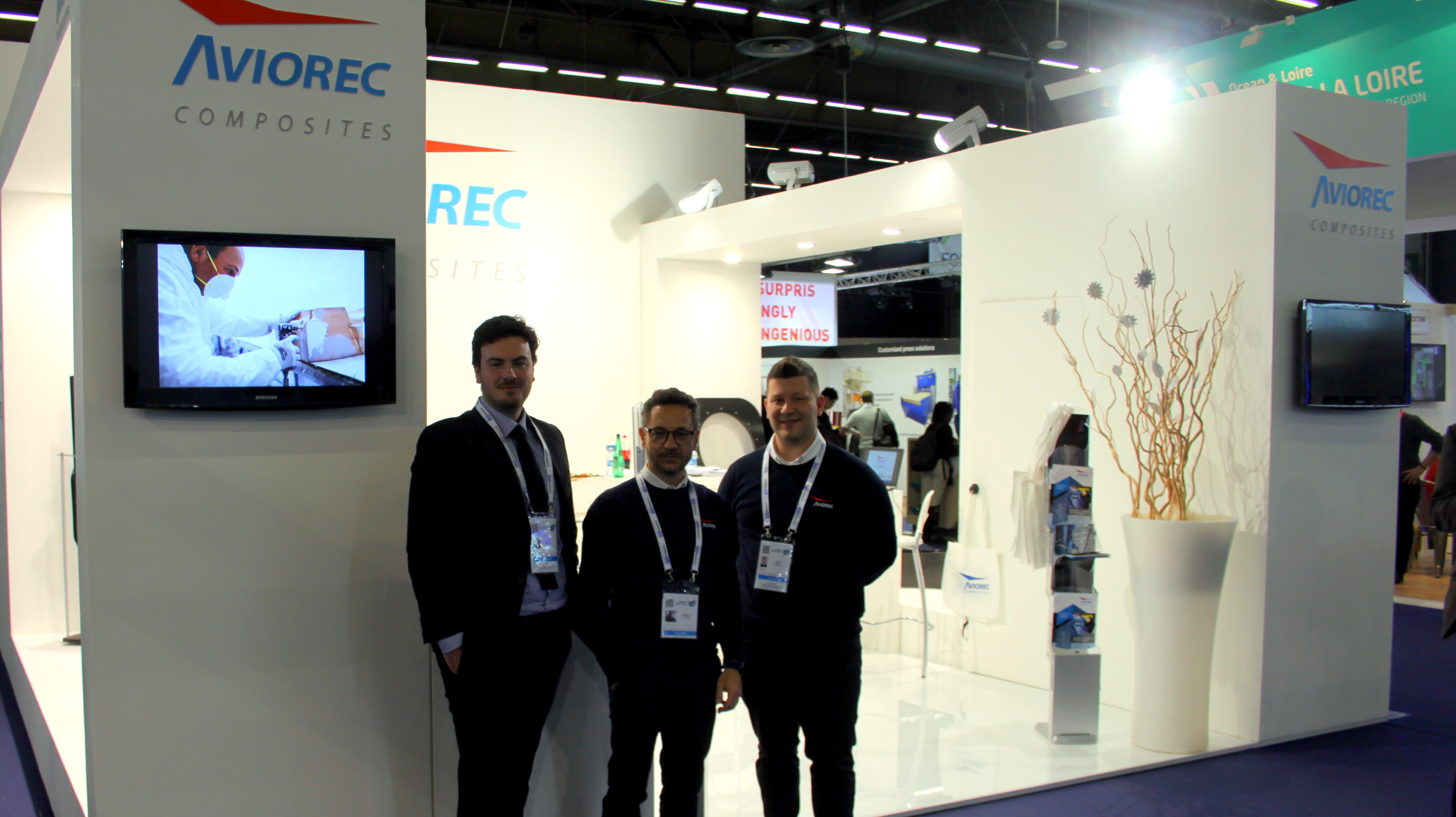 From March 12th to 14th our company participated – for the third year in a row – at JEC World 2019 which was held in Paris Nord Villepinte, the extreme outskirts of the French capital. Also in this edition, Aviorec Composites had the opportunity to meet numerous professionals of composite materials from all over the world in a market entirely focused on the development of skills and commercial partnerships through multiple channels and platforms supporting the growth and promotion of this sector.
After a slowdown, the Italian composite materials market is recording a steady progression and the estimates for the current year are very positive. The use of composite materials is concentrated above all in sectors such as aerospace, transport, automotive and industry, but others are opening the doors to these technologies such as construction and energy. This trend is better defined each year at JEC World, with Italy always present in the Top 5 of the exhibiting countries and in 2018 even third for the number of visitors in 115 countries represented.
This edition of JEC World has been the perfect opportunity for our company to present the results achieved during the year on composite materials and to propose to our international and national partners our innovative solutions in the automotive, aerospace and railway sectors; our booth, set up this year in the beautiful hall 6, has aroused great interest and enthusiasm in those who have visited it: we take this opportunity to thank all those who have passed by even to leave us a greeting and give you an appointment at the next edition.