Antonio Tajani, president of the European Parliament, visits our factory in Anagni
18 May 2019, Posted by News English
in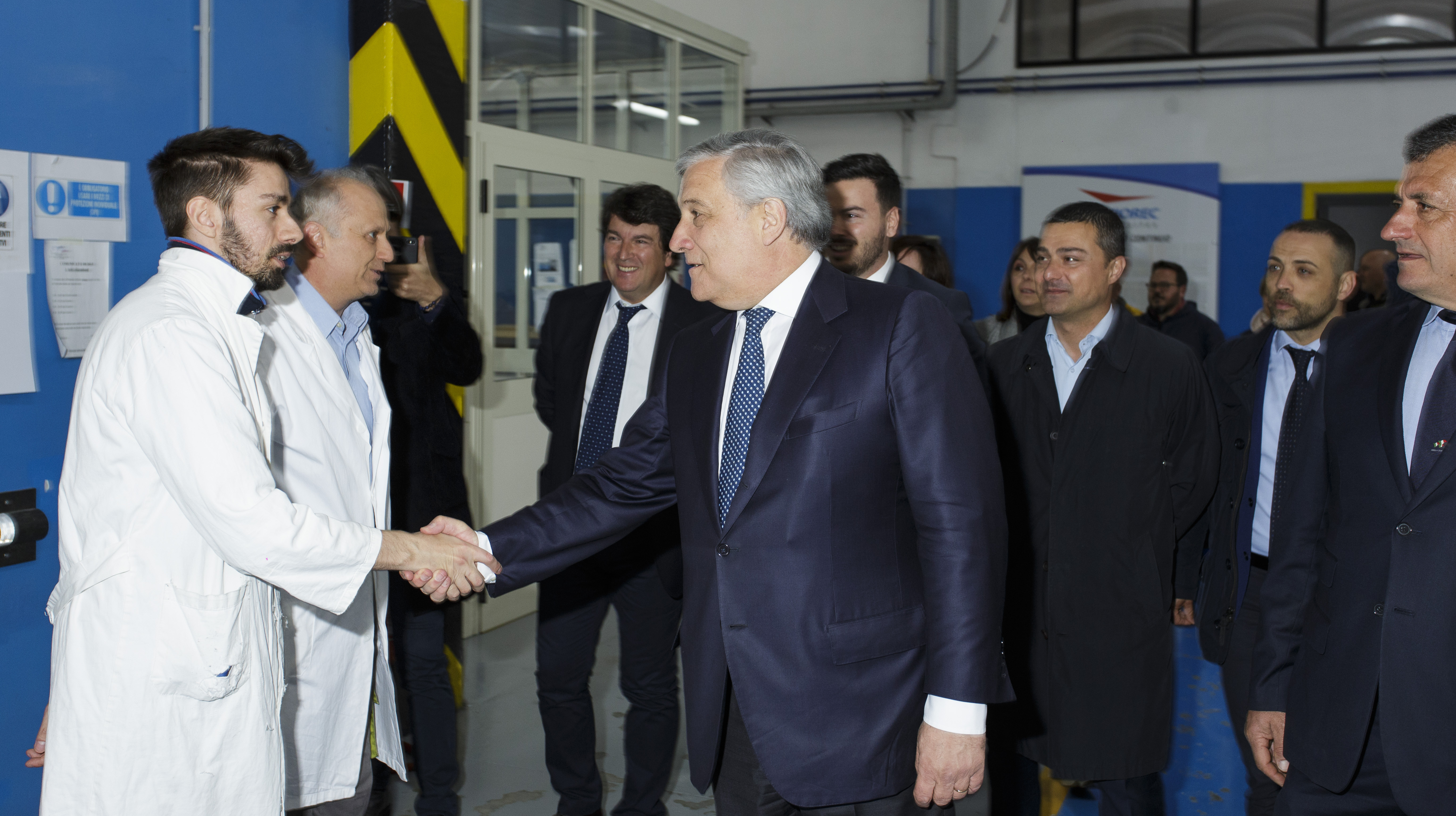 A few days ago, our company has had the honor of hosting the visit of the President of the European Parliament, Hon. Antonio Tajani; to welcome him, in addition to the owners Gianni, Jacopo and Francesco Recchia, also the employees of the plant and the staff of the complete engineering department. President Tajani, a native of Ferentino, visited the departments of Aviorec Composites, pausing to greet and talk to our employees.
"It was a great honor for us today to receive the visit of Mr. Antonio Tajani – said Jacopo Recchia, manager of Aviorec – the President expressed his cordiality and closeness to our needs and those of an entire territory, showing keen interest in our business activity. We have pointed out to him the need to establish a common front among the various companies in the area to present ourselves in Europe with greater strength and greater incisiveness ".
"We support the companies that decide to bet on our territories and on our young people", Tajani added, speaking of "European funds, corporate investments, tax cuts, hiring of young people": proposals that the president himself will bring to attention not only to the Government but also to Brussels.
TAGS > anagni, automotive, composite, composites, formula sae, jec 2018, jec world, leonardo, maria elena boschi, marine, university