Space sustainability, Aviorec Composites meets a delegation from the United Arab Emirates
15 Feb 2022, Posted by News English
in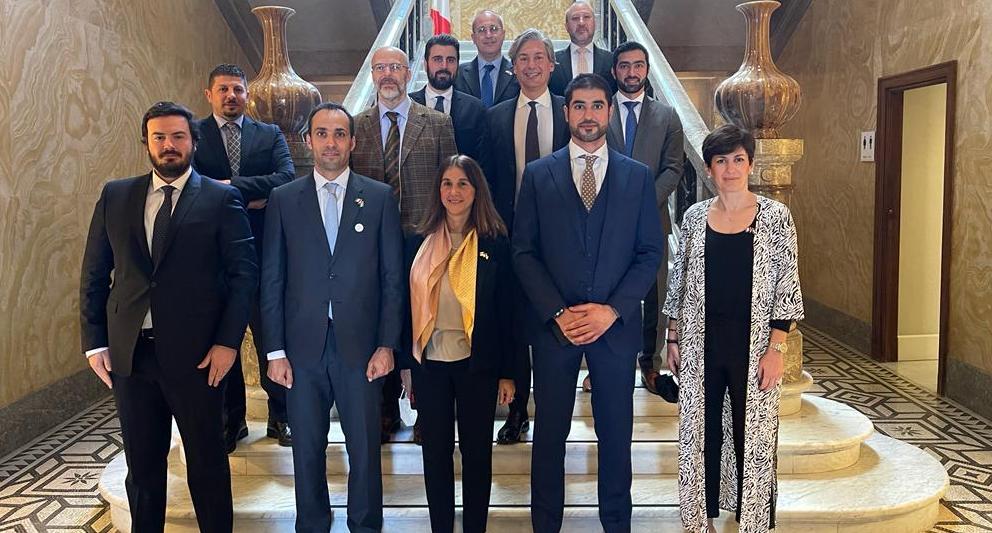 A few days ago, Aviorec Composites participated in an important meeting that was held at Villa Durante, in Rome, which was also attended by a space delegation from the United Arab Emirates in the sector, including the Emirates Space Agency, the Space Center "Mohammed Bin Rashid", Al Thuraya Company, Masdar City and the one composed by the professors of the University of Tor Vergata Loredana Santo, Massimo Papa and Fabrizio Quadrini, with whom Aviorec Composites has a long collaboration.
Among the topics discussed during the meeting, the discussion and exploration of new ways of cooperation in the aerospace sector, with particular regard to aspects related to sustainability. The occasion also served for the research activity of Aviorec Composites in collaboration with the Roman university.
"" Tor Vergata "- it is written in a note from the press office of the University – is a very active university in the space and sustainability sector. Numerous are the scientific and industrial research activities in the fields of engineering, mathematical, physical and chemical sciences and biology that have made it possible to carry out important international projects ".
"Particular emphasis was given to the new theme of spatial sustainability linked to the colonization of new planets and the new" Space Sustainability Center "recently created in" Tor Vergata "was presented. Spatial sustainability, understood in the broadest sense, includes in-space manufacturing and the vision of space in different cultures and emerging countries, space law and the implications of the colonization of new planets on man and society ".
"A fruitful and interesting meeting, from every point of view, during which we had the opportunity to talk about the fruitful and effective collaboration with the University of Rome Tor Vergata aimed at
increase the production and circulation of knowledge, through the creation of networks between the academic world and our production system ", explained Jacopo Recchia, CEO of Aviorec Composites.
"Our company – he added – has always worked to promote internally a modern culture of human capital training, since – we are convinced – that this is an important way to look forward and to acquire quality human resources as a resource strategic to innovate. Thanks to these educational partnership initiatives, the University expands its level of openness to the production realities by drawing contributions from company dialogue to update educational processes and enrich its own innovation transfer actions. Our company, on the other hand, sees in these practices opportunities for early relationships with young people,
useful in terms of employer branding and recruiting strategies ".